In the spring of 1997, a Flamenco festival was held at the Águila castle in which flamenco fans from the region performed. Thus, beginning that which was later known as the Corcho Valle del Genal flamenco festival.
Due to the success of this flamenco festival, it was decided to organize a Flamenco Singing Festival every year, taking the name "Del Corcho"; from the annual cork-barking which takes place during June and July each year. The
removal of the bark from Gaucin's native Cork Oak trees (Chaparros) is an important part of the agricultural calendar and also of significant economic importance and is a much-celebrated event!
The organizers decided to entrust the design of the poster to the artists of Gaucín and in this way the town´s artists
were recognised for their important contribution to culture of the village.
The Flamenco Festival "del Corcho Valle del Genal" was declared a "Fiesta de Singularidad Turística " by the Diputación of Malaga on June 22 2004, and is one of the most famous of those celebrated in the province of Málaga.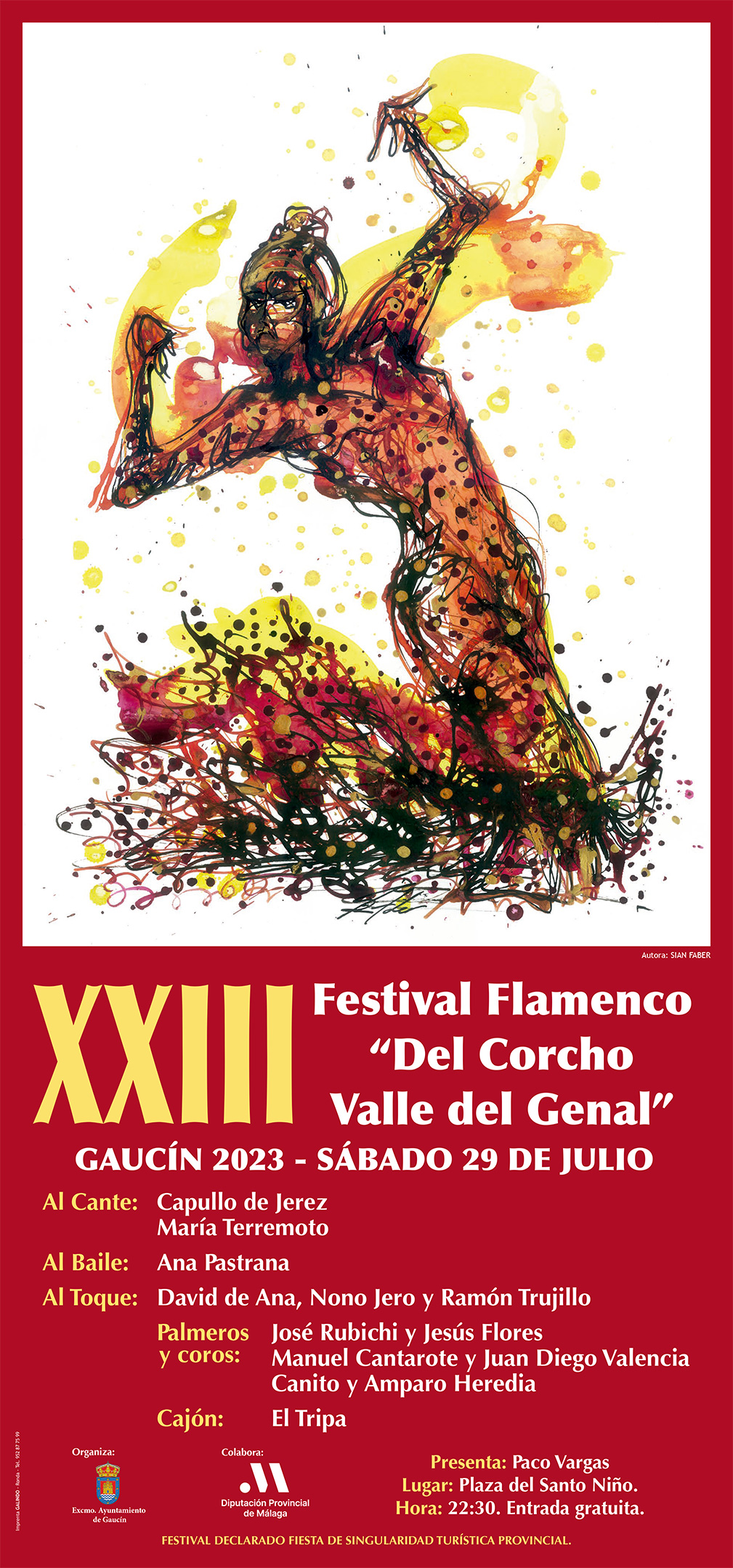 The preview of our Flamenco Festival "Del Corcho Valle del Genal" also comes with a lot of Art.