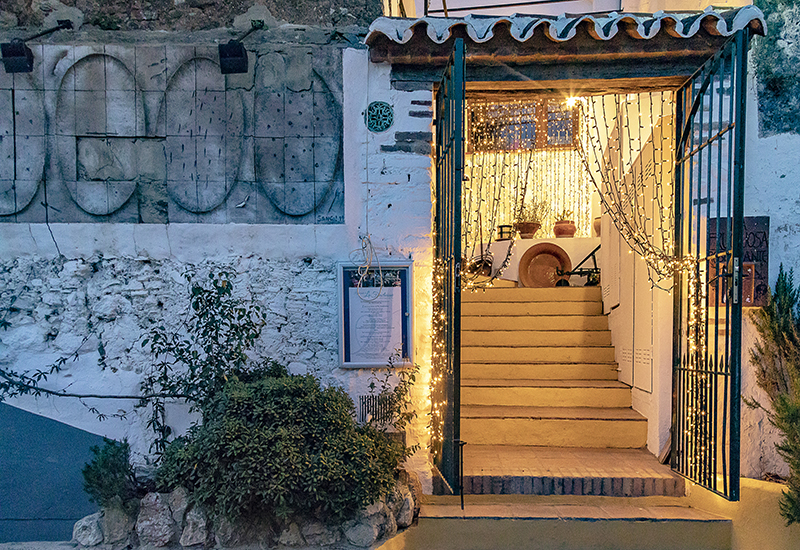 LA FRUCTUOSA HOTEL
Founded at the beginning of the 20th century, the 150-year-old building was a popular hostel called "La Española", known locally as la Fonda de la Fructuosa, which was the name of the owner. It was a guesthouse with 4 small bedrooms plus the owner´s own room, a dining room and a small kitchen. In the basement were the stables, a rudimentary lavatory and the winery with all the machinery necessary to produce wines and liquors, a —metre press, a room with 4 large barrels and a distillery.
The kitchen of chef Mariano Ruiz is rooted in the tradition and quality of locally sourced ingredients. They offer diners a culinary experience to remember and a homage to Andalusian food and Spanish culture.
Adress: Luis de Armiñán/Convento, 67,
Telephone: +34 617 69 27 84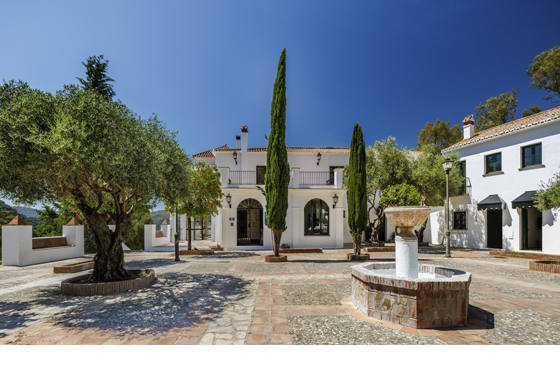 HOTEL LA HERRIZA
The Karma La Herriza complex offers the perfect Andalusian style getaway. This space is a fusion of charming townhouses and beautiful flats, in a quintessential 'Cortijo'.
The heart of the property is its lively courtyard, where you can enjoy al fresco dining whilst taking in the atmosphere of Gaucín. Mountain views, typical whitewashed exteriors, year round swimming and cosy fireplaces. This is the perfect place to host your entire event or, if you prefer, you can book accommodation for your guests. For bookings and enquiries please contact La Herriza directly.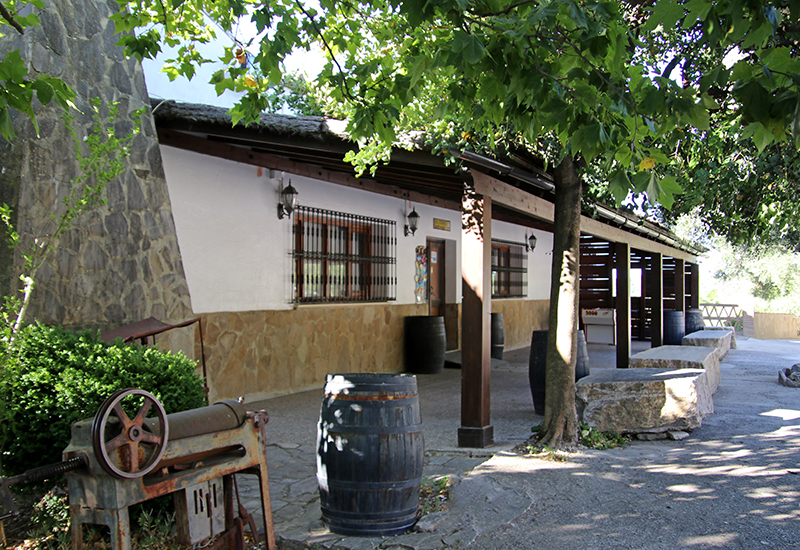 HOSTAL BREÑAVERDE
Hostal Breñaverde is a family run business located below the Sierra del Hacho at the edge of the village, with beautiful views across the Genal valley. The hostel has 5 spacious rooms, and every detail has been taken care of so that guests can enjoy a relaxing and pleasant stay.
Open all year.
Adress: Ronda-Algecieras road(A-405) km.1
Telephone:+34 650 590 025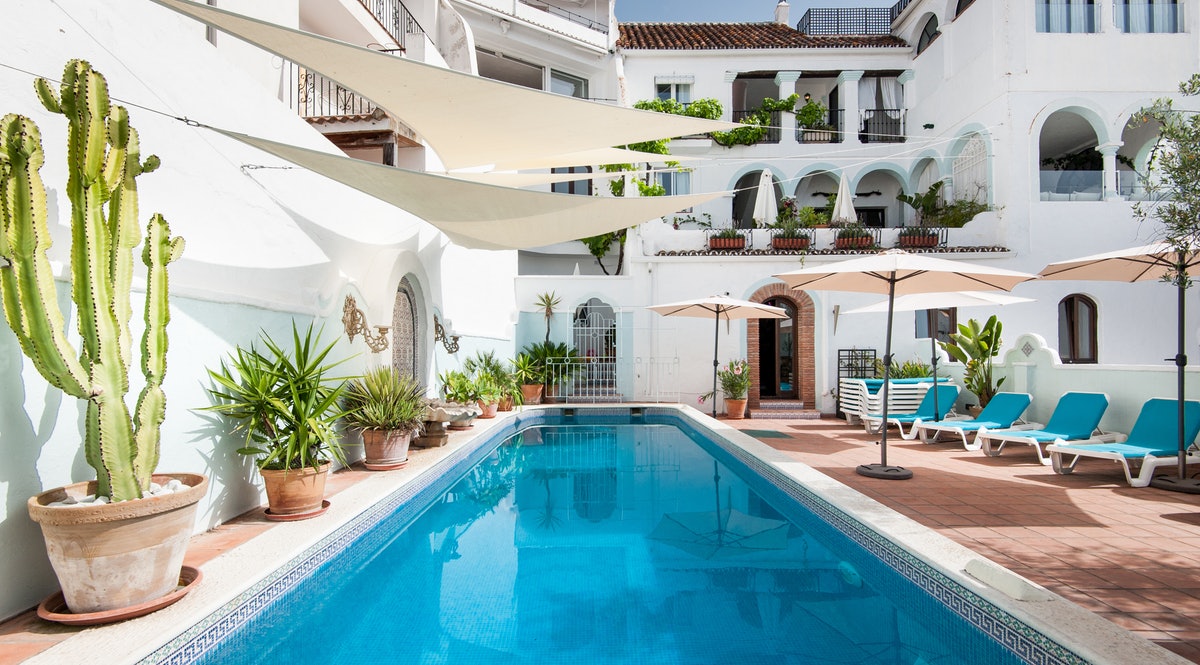 EL MOLINO DEL CARMEN
This old olive oil mill has been converted into 7 comfortable and well equipped apartments. Each apartment has a distinct décor and all enjoy the same spectacular views to the Mediterranean. We also sleep up to 30 and it is ideal for large groups as well as individual property rental.
The Molino´s installations include the swimming pool terrace, complete with sun loungers and a Rainforest shower, as well as a library adapted to the Arabic tradition so avid readers can cosy up with a book, and a laundry for the guest´s use. Bed linen is provided: thick white towels and luxury Egyptian cotton sheets are standard. All kitchens are completely equipped with cutlery, dinnerware and kitchenware.
No pets allowed.
Wifi and communal pool.
Open from April to the end of October.
Adress: Molino del Carmen, 67 Barrio Alto
Tfno:: +34 627 229 870 ,  +44 (0)7830 312106
info@molinodelcarmen.com