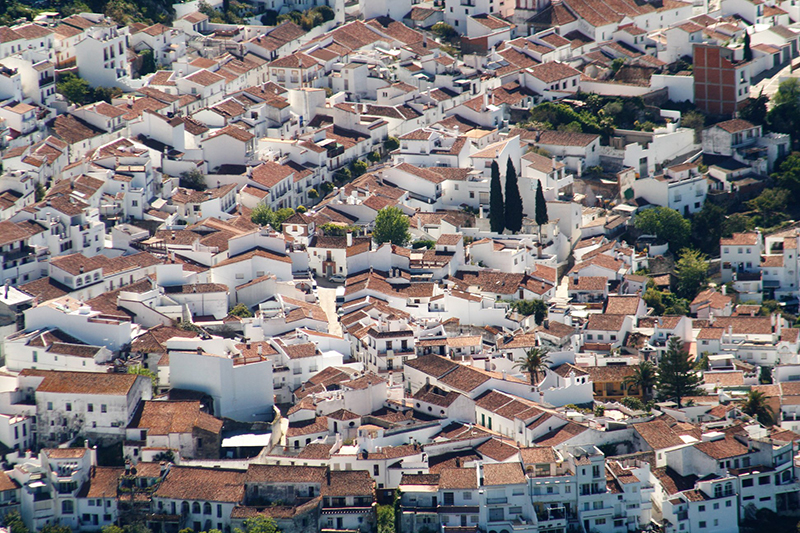 ROUTE OF THE WHITE VILLAGES
The Route of the White Villages of Malaga is, without doubt, one of the most famous routes of popular Andalusian architecture. It is also a journey through a land steeped in history which has witnessed numerous events and conflicts that have left their mark in the form of castles and other archaeological remains. Benaoján, Montejaque, Jimera de Libar, Atajate, Benadalid, Algatocín, Gaucín and Casares.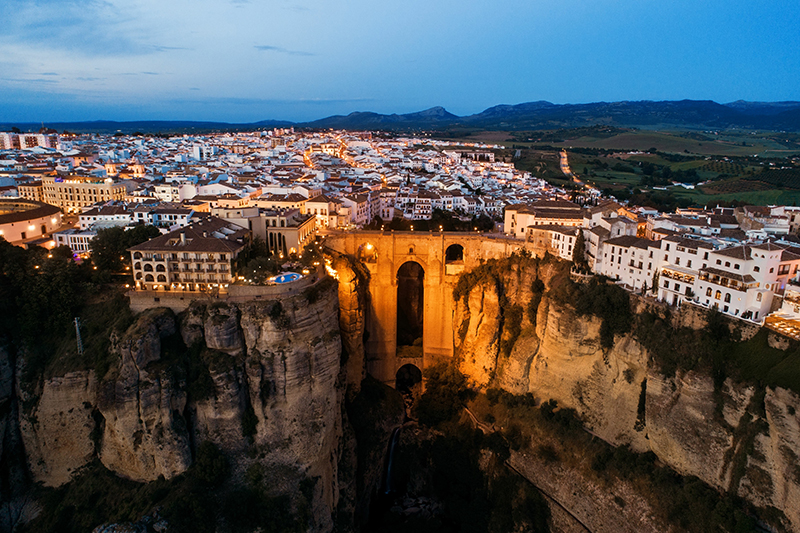 With its magnificent cultural and traditional heritage and stunning location, Ronda is a unique city. A city that deserves not one, but hundreds of relaxed, unhurried strolls through the lively streets, allowing yourself to be enveloped by the history, culture and magic of this bewitching town.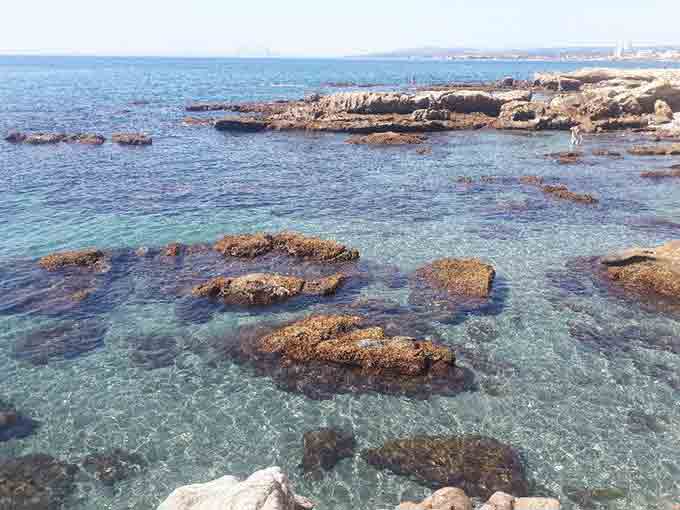 About eight kilometres long, the coast of Manilva stretches from north-east to south-west (or south-west to north-east, depending on your point of view), with a coastline that ranges from rocky inlets to sandy, quiet beaches.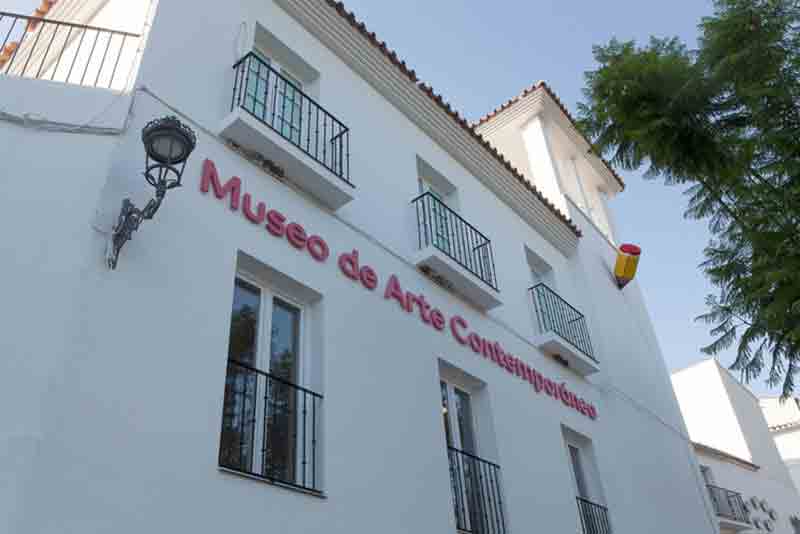 GENALGUACIL MUSEUM VILLAGE
A village-museum where the streets have been transformed into open-air art galleries and many of its houses are artists' studios or spaces where you can witness the most cutting-edge cultural projects. Visit the Art Contemporary Museum.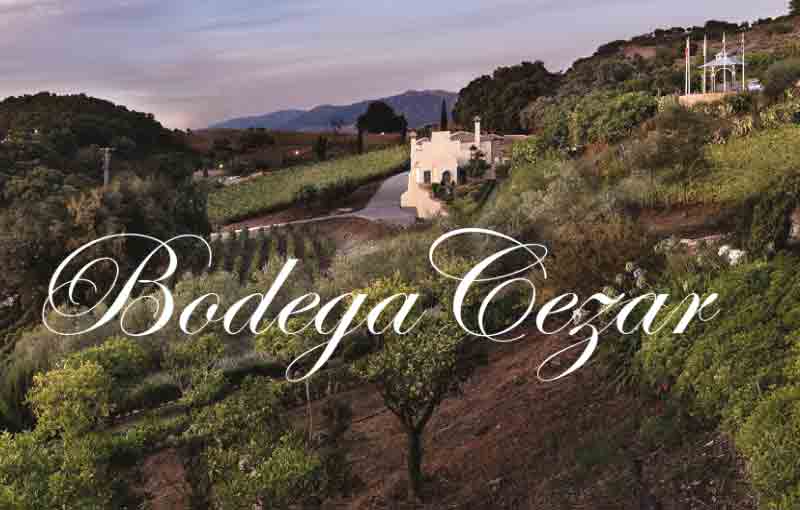 Bodegas Cezar have their own vineyard, and produce, bottle and distribute their own wines on the premises. They also offer wine tastings for couples and groups by appointment at the winery.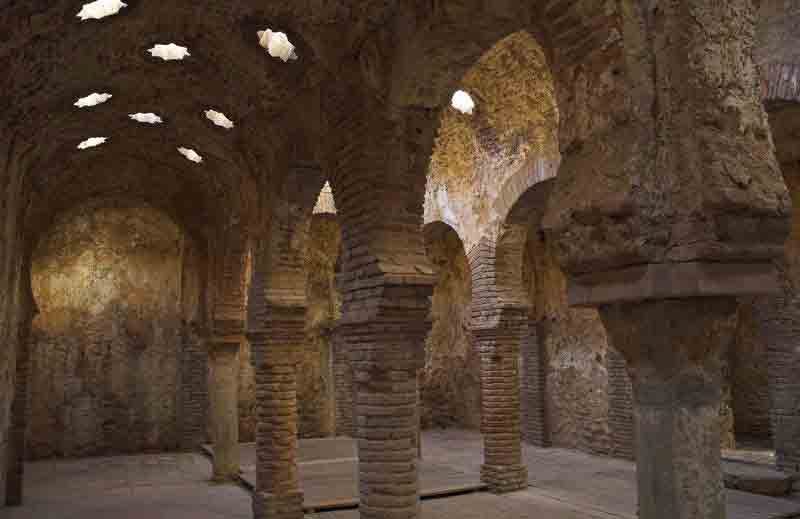 This thermal complex from the Muslim period is considered by experts to be the best-preserved baths of its kind on the Iberian Peninsula. It belongs to the period of Muslim occupation, as do the city walls and the remains of the Alcazaba or fortress.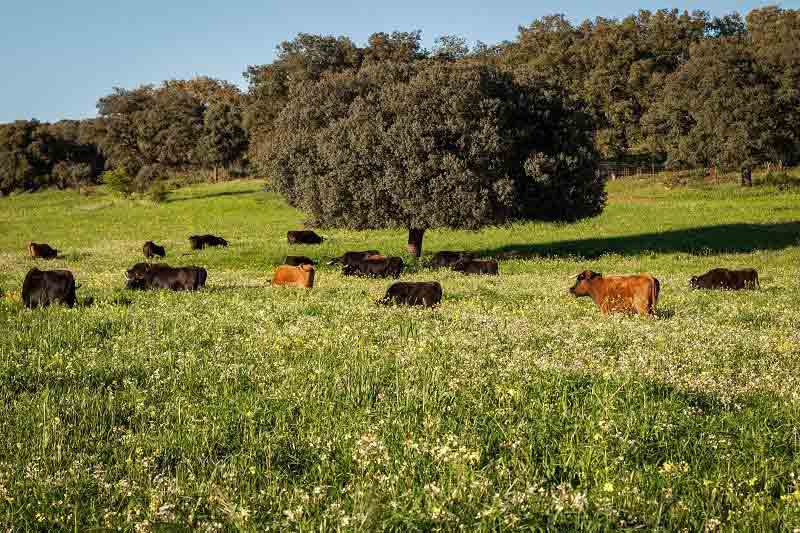 Reservatauro is a stud farm of fighting bulls and Andalusian horses created by the bullfighter Rafael Tejada in an area declared biosphere reserve by Unesco. Located inland from the Costa del Sol and only 5 km from the city of Ronda, it opens its doors to the public to share the life of these fantastic animals at all stages of their breeding and selection process and gives visitors the opportunity to interact with them.
Ride a camel, fly down a zipline or pet a tiger at La Pequeña Africa. A different kind of zoo in Jimena de la Frontera. Come and discover it!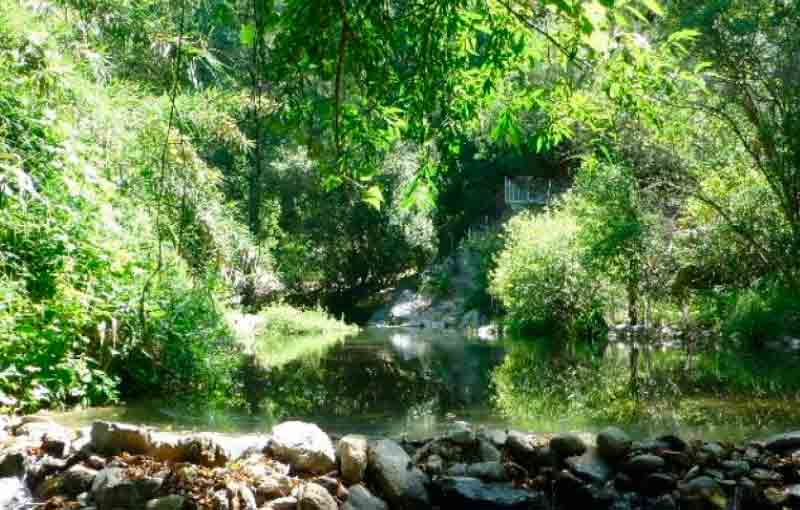 WALKWAYS OF THE RIVER GENAL
A walk of special beauty in the Genal Valley. This family route along the Genal River is one of the most beautiful hiking paths in the province of Malaga.
Discovering the history, production process and benefits of the star product in our gastronomy is just part of the content in a totally experiential itinerary. LA Organic aspires to become an iconic experience in Spain through sharing the knowledge and experience of the production of olive oil. Accommodation and olive oil tastings can be booked through their website.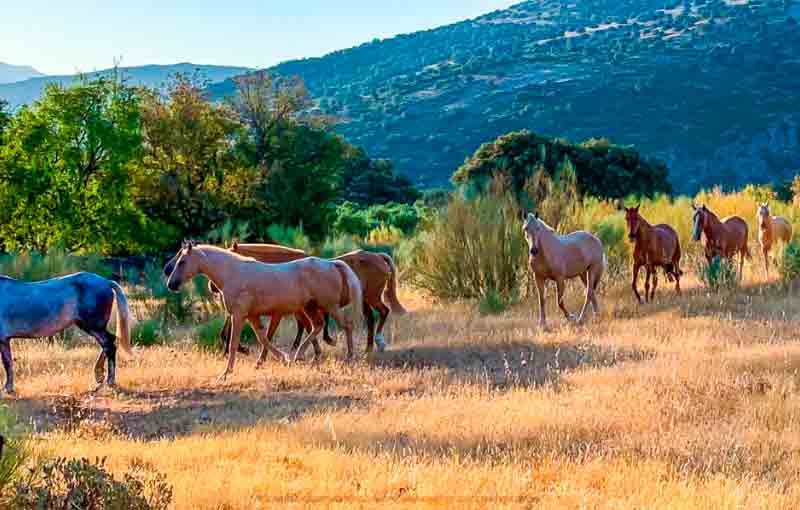 PADDOCK PARADISE HORSE RIDING ROUTES
Located 4 km from the romantic city of Ronda, in the middle of the Mediterranean forest, Paddock Paradise offer horse riding routes in an environment where peace and quiet reign. The philosophy they follow with the horses will make your visit a unique and unforgettable experience: all horses live in freedom, do not wear horseshoes and are ridden without iron in their mouth, without spurs and without whips. 100% happy horses!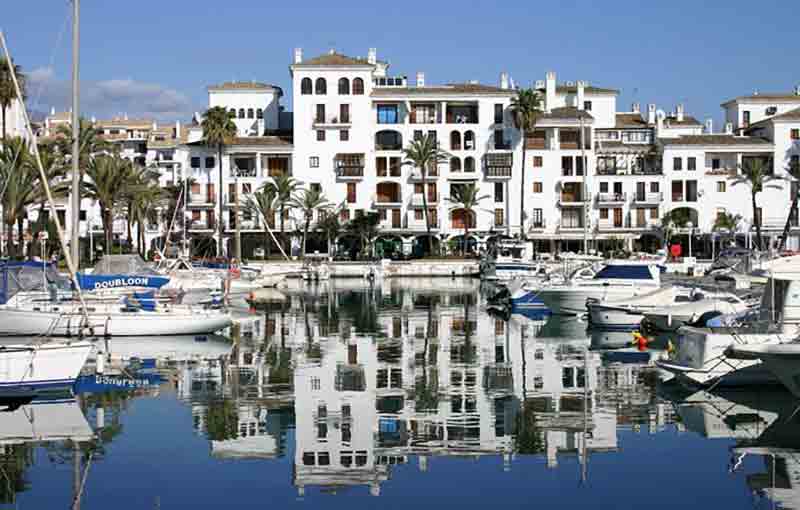 La Duquesa Marina brings together the practice of maritime sports, such as fishing, boat hire, boat trips and kayaking, with golf at La Duquesa Golf & Country Club course located opposite the port – or any in its immediate surroundings, as it has one of the highest concentrations of quality golf courses in the world.