For several years a group of women from Gaucin have dedicated the months leading up to Christmas to make the village look even more beautiful. The "Crochet Group" makes Christmas trees using one of the oldest weaving techniques that we know;  the crochet.  These decorative trees are formed on a metallic structure, which are then completely covered with crochet in the form of leaves, circular shapes and ruffles with highlights of poinsettias.  The main tree that we can enjoy this year is in the plazoleta (in front of the pharmacy) with an approximate height of 5 meters.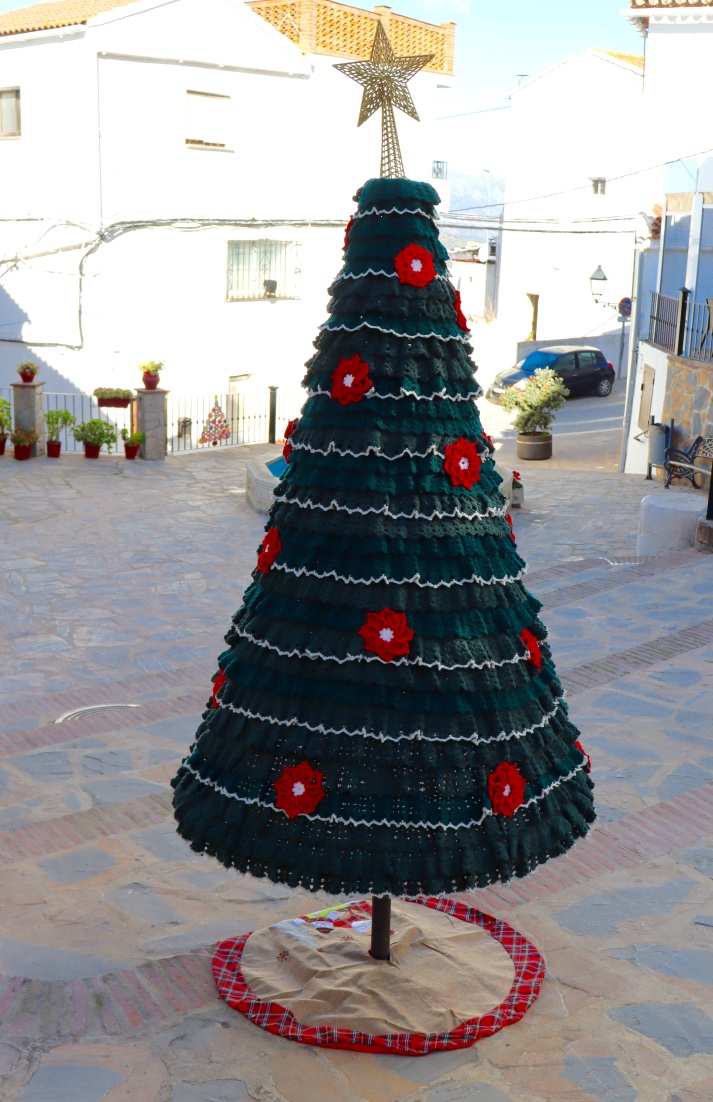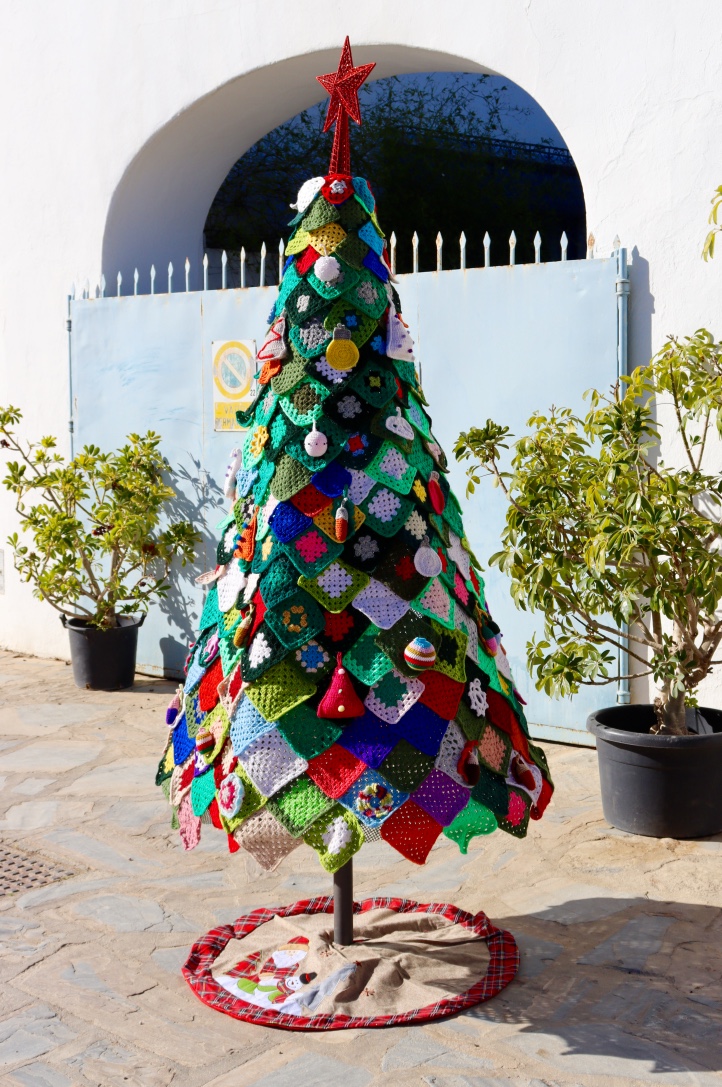 More recently other women in the village have started new traditions of Christmas Decoration, less conventional but none the less creative and a wonderful adjunct to the crochet. Using recycled elements and wooden logs cut in to circles, they have created decorations, Christmas motifs, nativity scenes and images of the three Wise Men, examples of which we can see at the doors of the village church.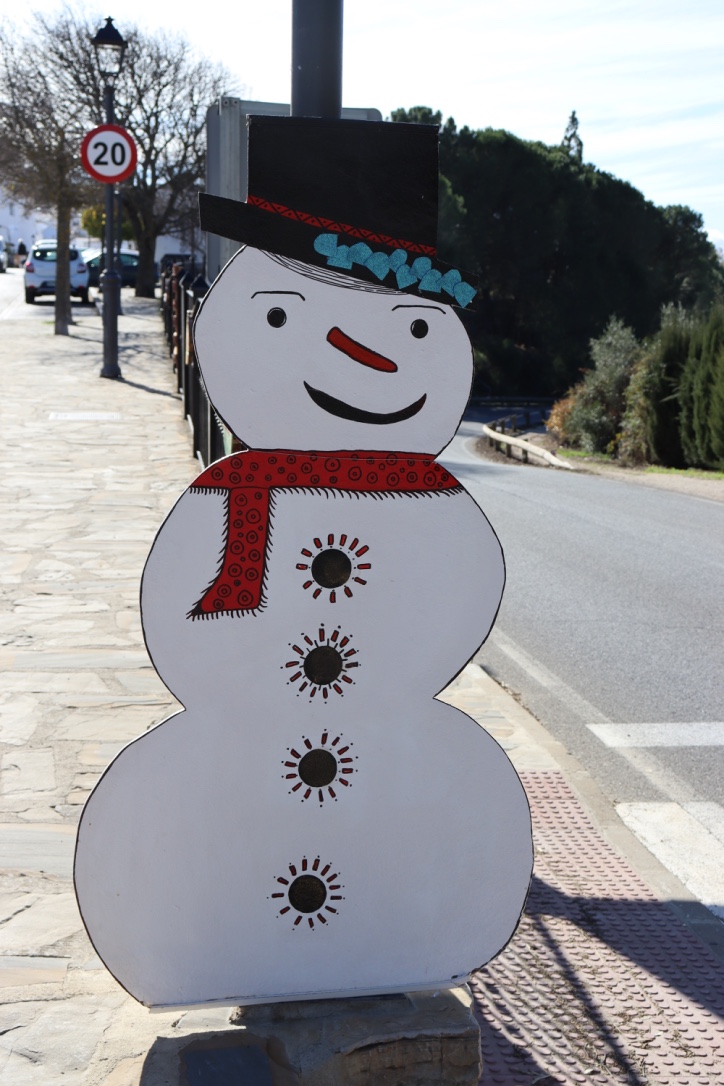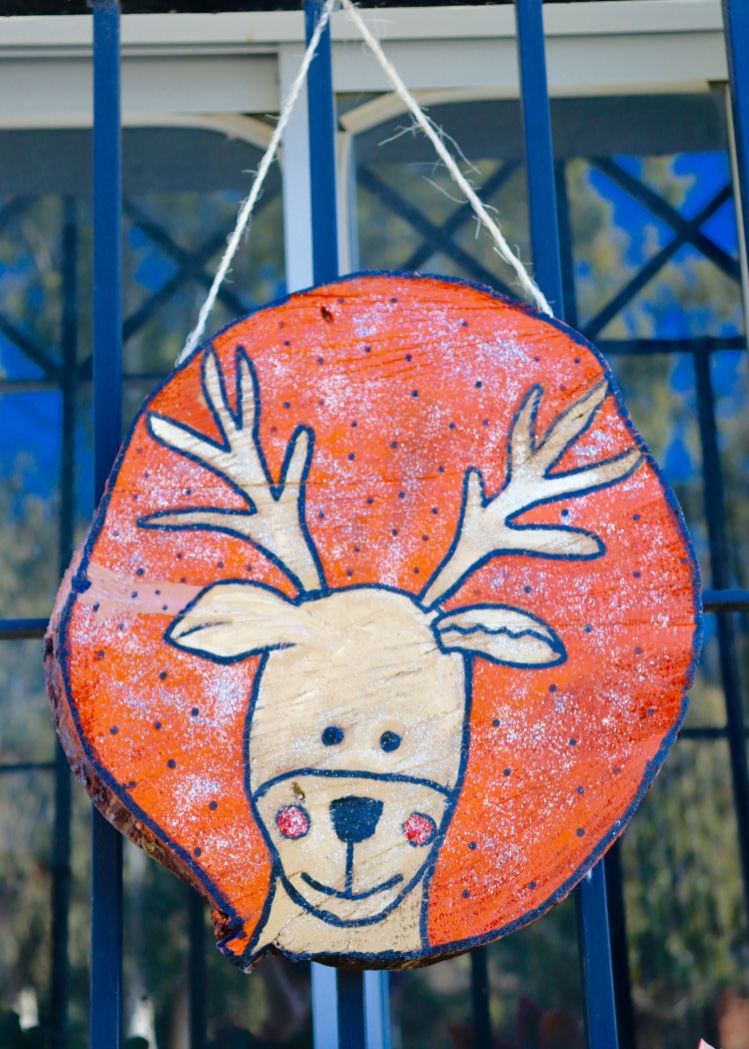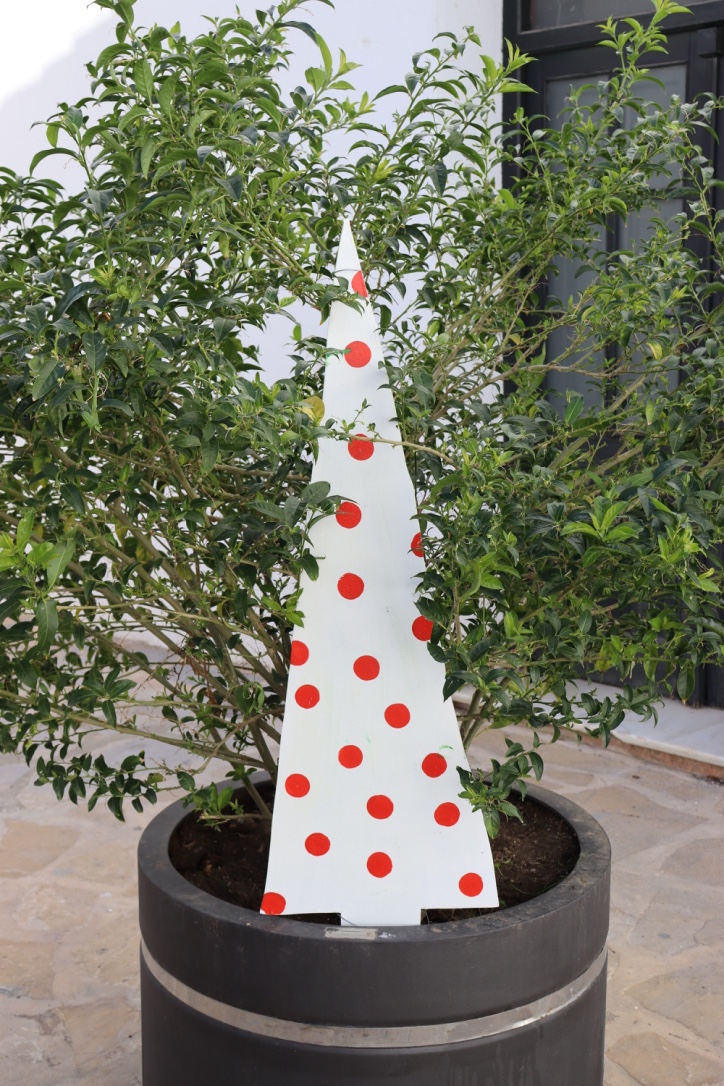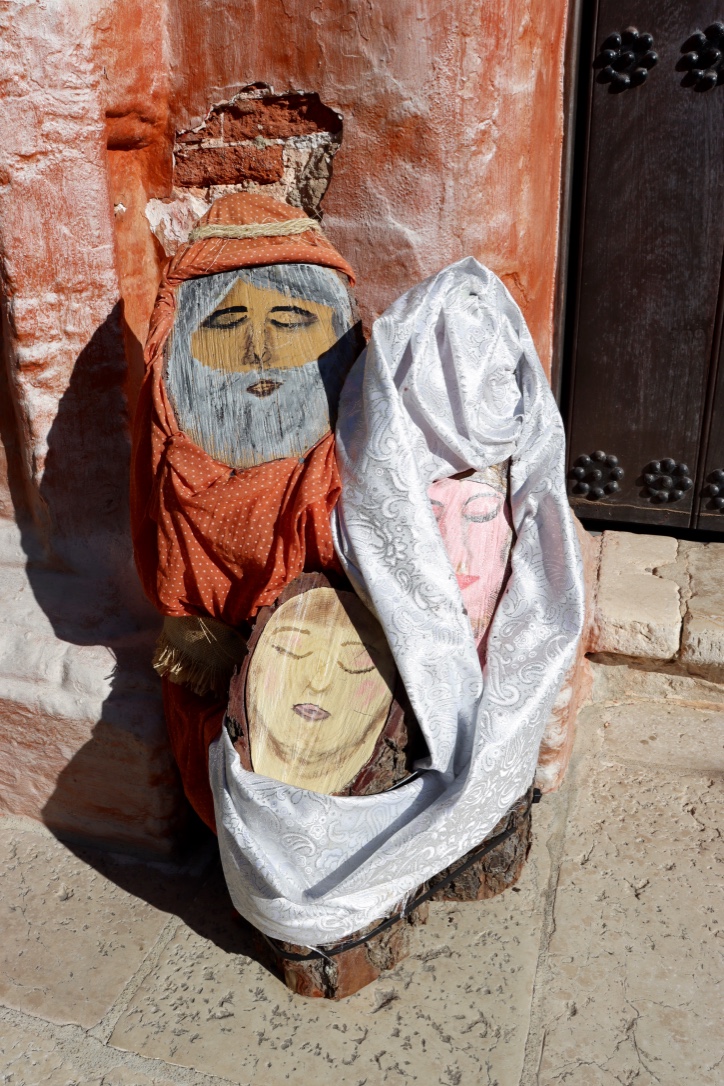 And of course we cannot forget the extraordinary crocheted nativity scene produced by Mari Carmen Rodríguez and on display in La Laguna. Each year this display gets better and grows in size, and is something that can be enjoyed by neighbours and visitors alike.